AKTUELLE AUSSTELLUNGEN / EXHIBITIONS
2021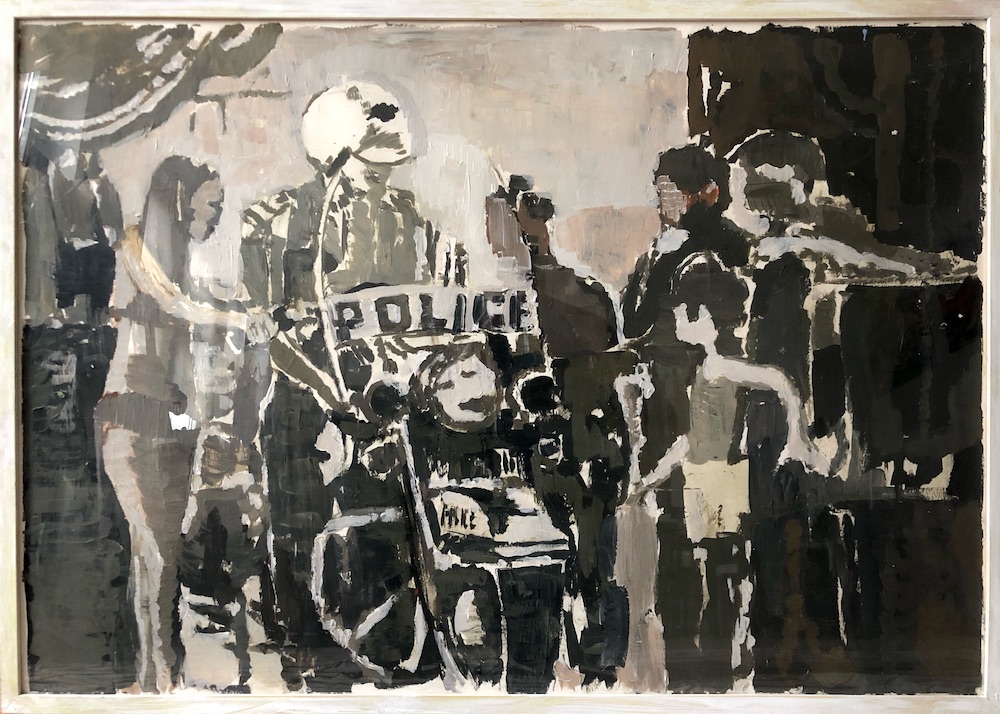 Claus Brunsmann 'Summer of Love', 2009, Liquitex on paper (framed) is part of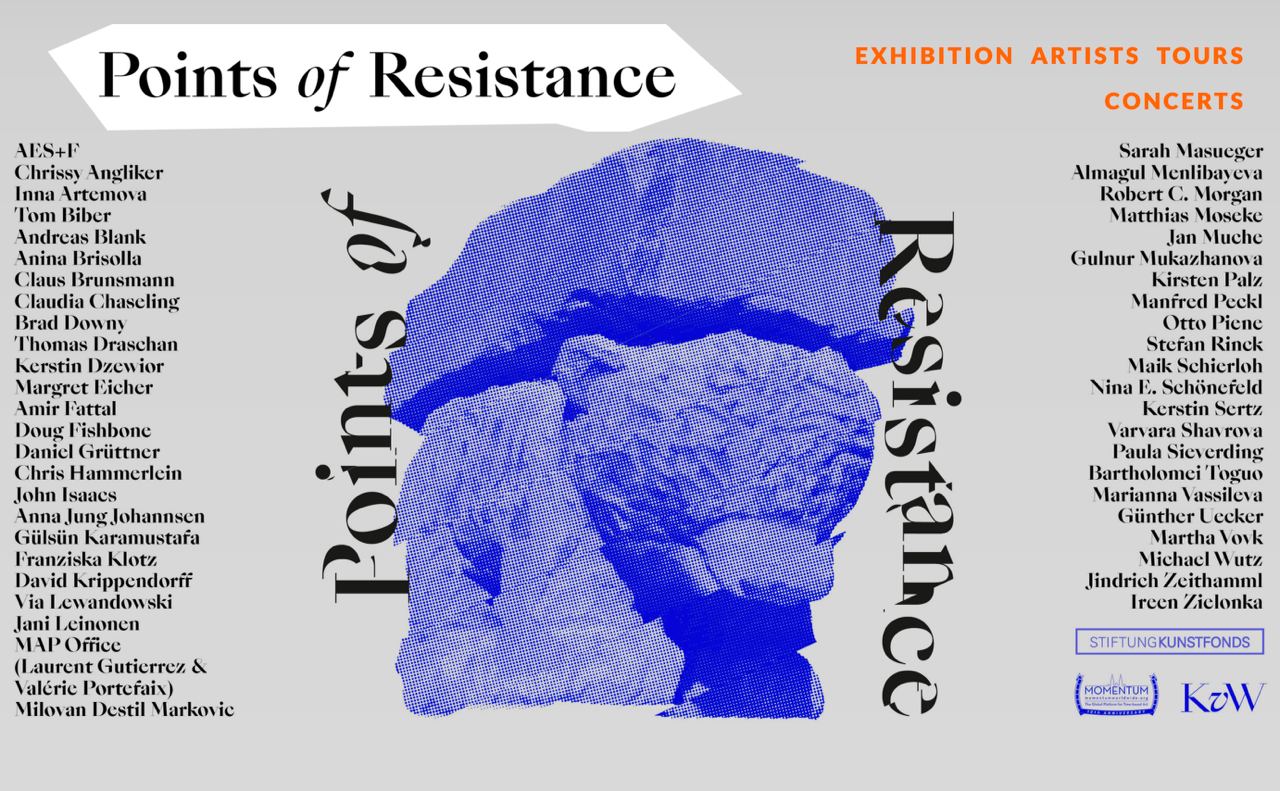 Points of Resistance
Gruppenausstellung
in der Zionskirche, Zionskirchplatz, 10119 Berlin
Eröffnung: Ostersonntag, 4. April 2021
Laufzeit: 5.–25. April 2021
Montag–Samstag: 13–18 Uhr, Sonntag und Feiertage: 12–17 Uhr
und späte Öffnungszeiten parallel zu geplanten Talks und Video-Nights /tbd.
KLEINERVONWIESE Gallery, Friedrichstrasse 204, 10117 Berlin
Kuratoren: Constanze Kleiner, Rachel Rits-Volloch
in Zusammenarbeit mit: David Elliott, Jan Kage, Stephan von Wiese
Die Ausstellung ist eine Initiative von
KLEINERVONWIESE in cooperation with MOMENTUM BERLIN

www.kleinervonwiese.com
www.momentumworldwide.org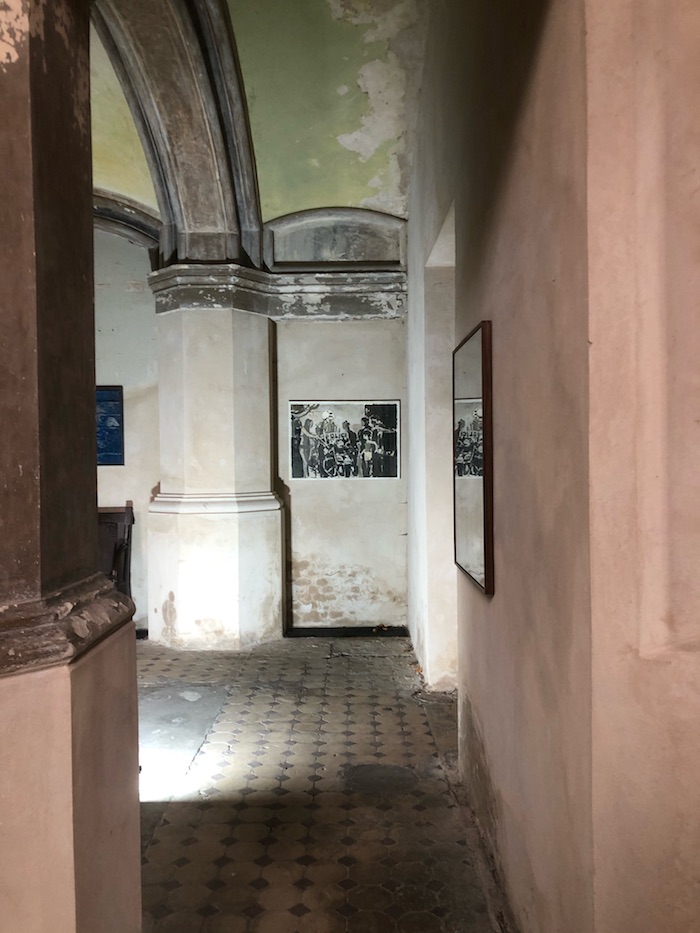 Claus Brunsmann 'Summer of Love', 2009, Liquitex auf Papier (gerahmt)
Installations-Ansicht in der Zionskirche, April 2021.
"Summer of Love" ist von 2009 bis 2015 POLIZEISERIE, ursprünglich als Gruppe von Gemälden geplant, die sich um das Motiv von sozialer Gerechtigkeit, Ordnung, Todeswunsch und Impressionismus drehen.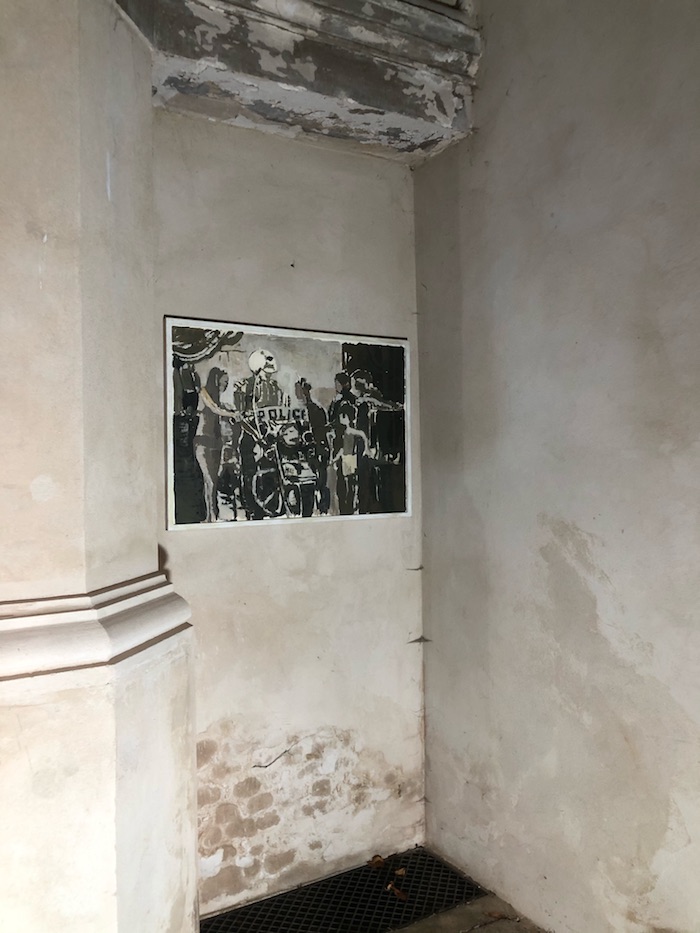 Claus Brunsmann 'Summer of Love', 2009, Liquitex on paper (framed) installation view.
"Summer of Love" is from 2009-2015 POLICE-SERIES, originally planned to be a group of paintings centered around the motif of social justice, order, death wish and impressionism.
Hope little girl
Come blow me away
I don't care much
I win anyway
Just a dog
Fall dog bombs the moon - David Bowie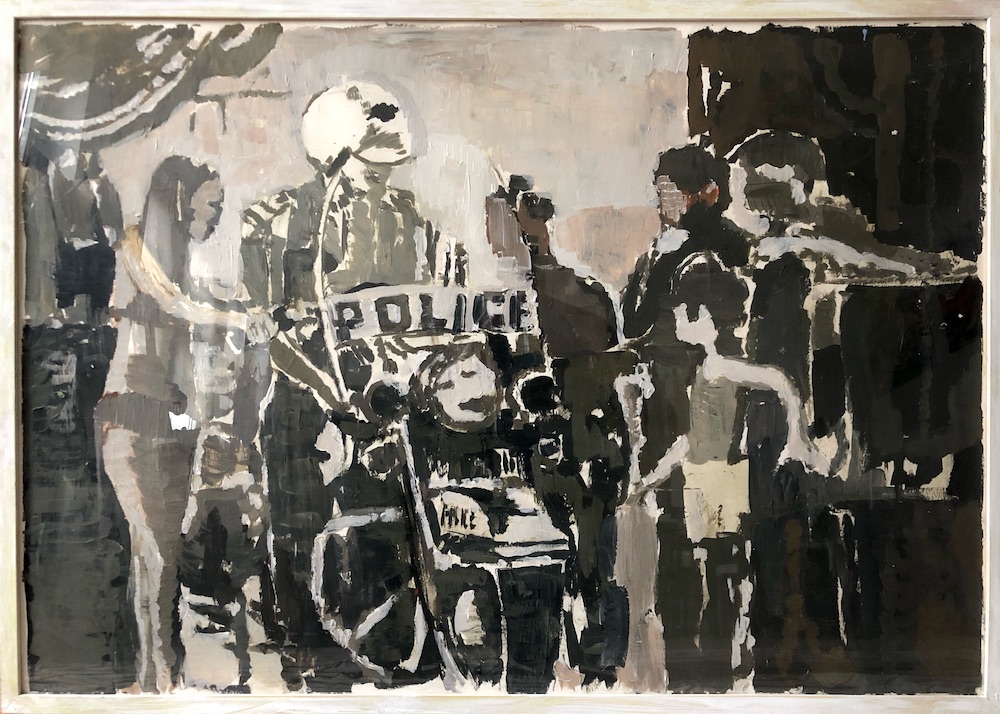 Claus Brunsmann 'Summer of Love', 2009, Liquitex on paper (framed)
---
2020
Ende November werden in Berlin und online mehr als 400 Werke von über 300 größtenteils in Berlin lebenden und arbeitenden Künstler*innen versteigert, die meisten direkt aus den Ateliers.

Zusammengestellt in 20 Chapters von Berliner Kuratoren, Künstlern, Künstler-Kuratoren und weiteren DIY's und Know-how's, kommen zwei Drittel der Erlöse den beteiligten Künstler*innen zugute.

In November 2020, after a garstly and Covid-ridden year, Berlin artists came up with a new and surprising project: more than 400 works by over 300 artists, mostly living and working in Berlin, some famous, some emerging and some young ones, will be auctioned in Berlin gallery and project spaces and of course online, half of the artworks will be produced and delivered to the auction directly from the artists studios.

A catalogue is available at

http://www.jvv-berlin.de/direkteauktion
+++
KLEINERVONWIESE @ art Repairshop / opas Nr 1
Friedrichstrasse 204 (Ecke Schützenstrasse) / 10117 Berlin

OPENING:
23.09. 2020 / 6 - 11 p.m.

+++
POSITIONS Berlin Art Fair 2020
10. bis 13. September 2020 im Flughafen Tempelhof Hangar 3-4
ELYSIUM - GRUPPENAUSSTELLUNG
booth C17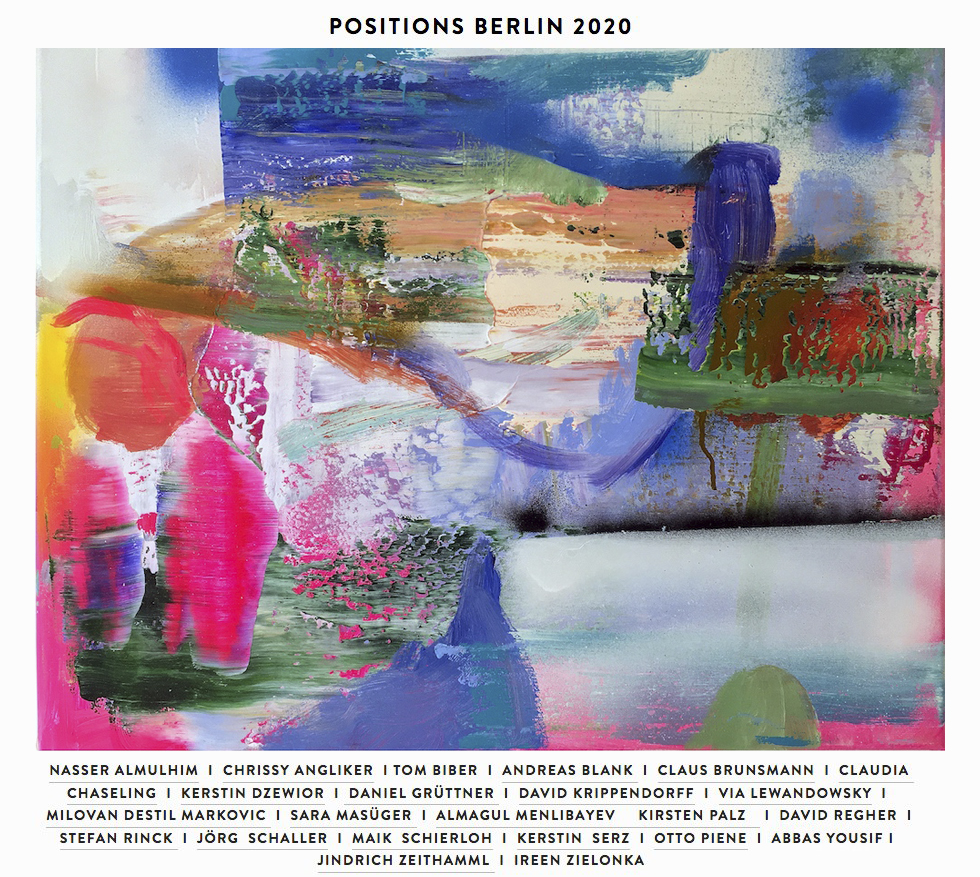 +++
JUNGE UNRAST
painting and sculpture
Claus Brunsmann + Eva Schwab

Hilbert Raum Reuterstrasse 31 12047 Berlin
Opening: Freitag, 3. Juli, 18 Uhr
Special am Samstag, 11. Juli, 19:30 Uhr: "Fazzoletto per un eternità" Vinylperformance von Gabi Schaffner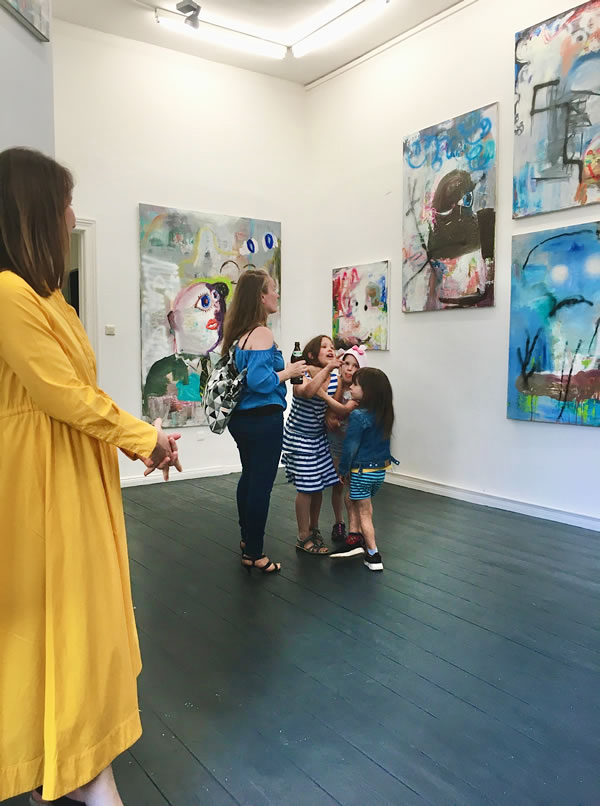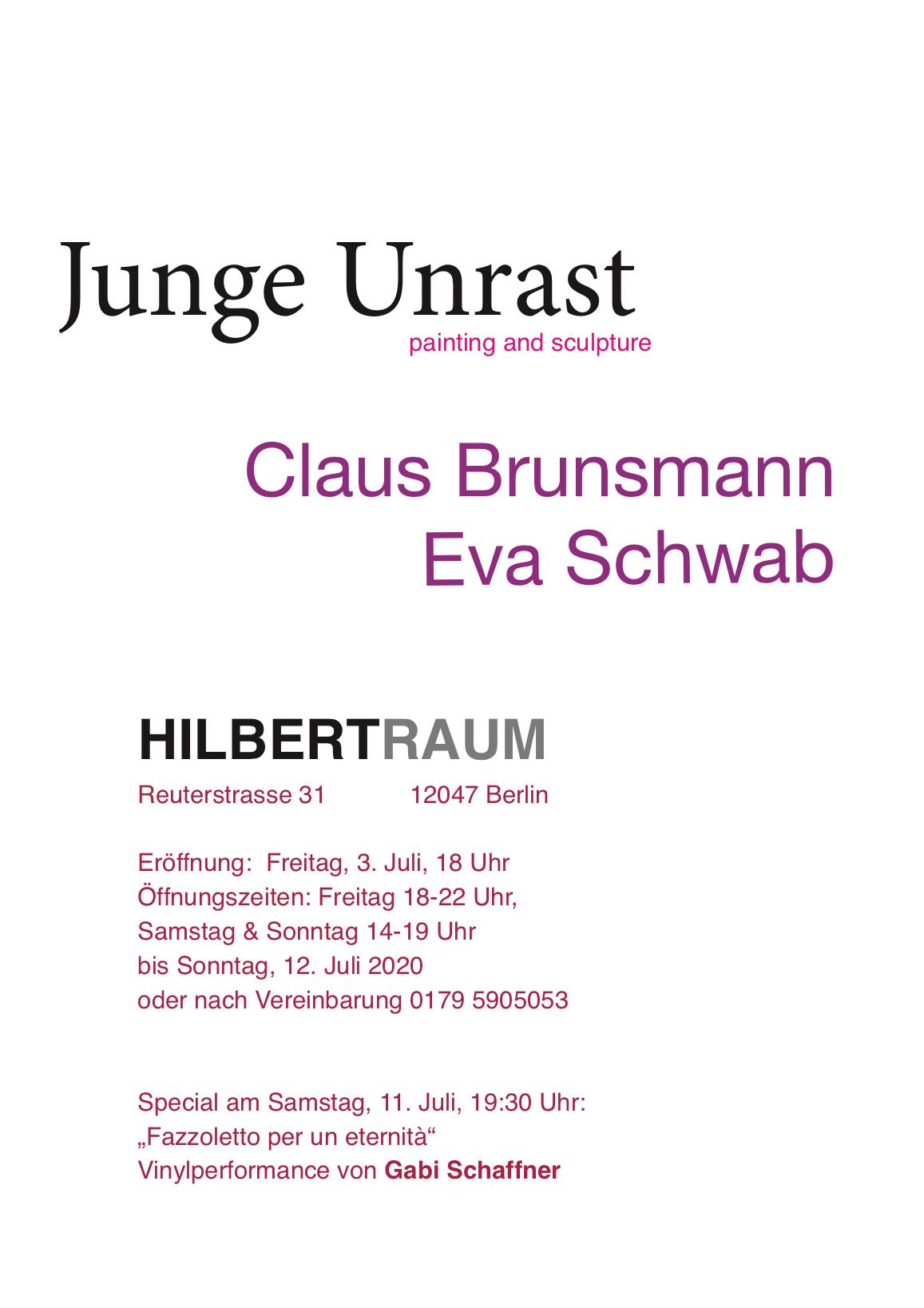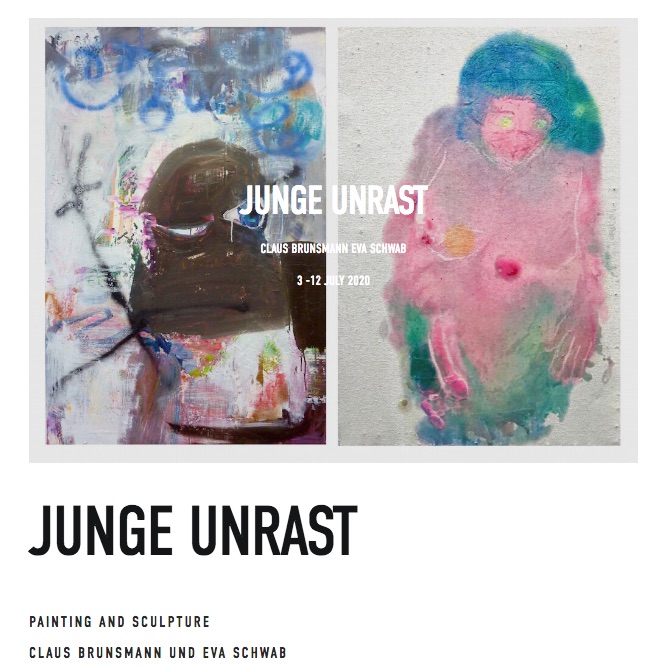 + external link for HilbertRaum website
+++
July 2020, Claus Brunsmann and Being3 Gallery Beijing, a virtual exibition: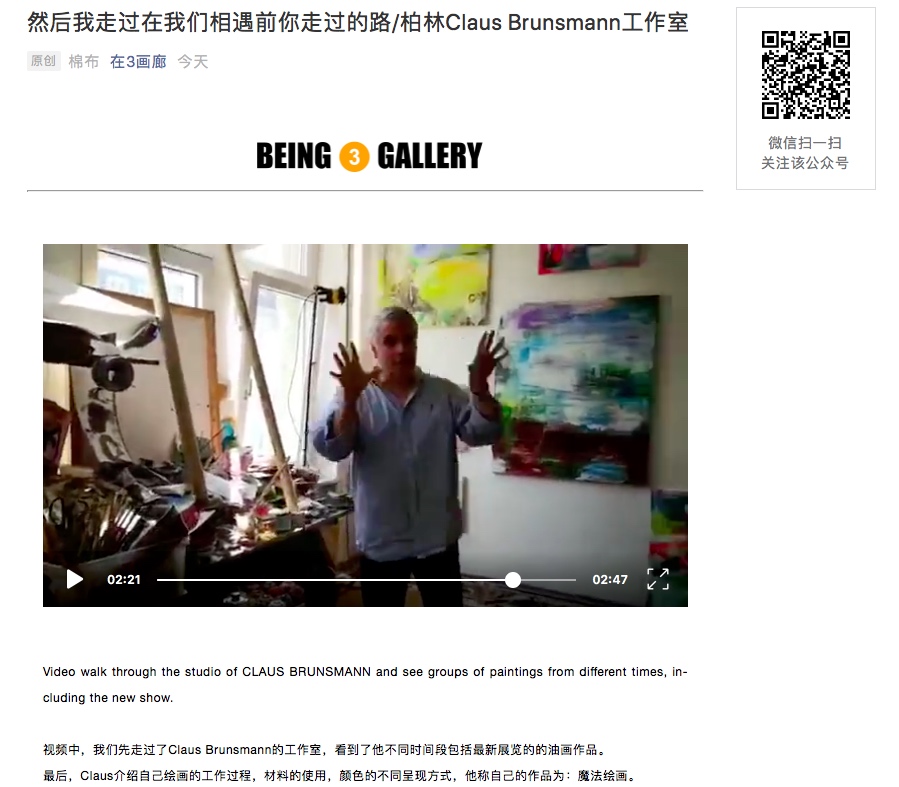 -- more information
***
2019
+++
Opening: May 5, 2019, 7–11 pm, artloft.berlin - Gerichtstrasse 23 - 13347 Berlin
Einladung zur Ausstellungseröffung
Claus Brunsmann SOJOURN solo exibition
kuratiert von Tanya Berlinski
Am Sonntag den 5. Mai 2019 ab 19 Uhr artloft.berlin, Gerichtstraße 23 (Hof 3), 13347 Berlin
Ausstellungsdauer: 05. Mai – 28. Juni 2019 (verlängert bis 21. September)
Besichtigung nach telefonischer Terminvereinbarung unter +49 (0)30 985 388 77

>> download PDF
2018
AUSSTELLUNGEN
---
CAPUT, Hilbertraum, Reuterstraße 31, 12046 Berlin
Ausstellungseröffnung am Freitag, den 28. September ab 18 Uhr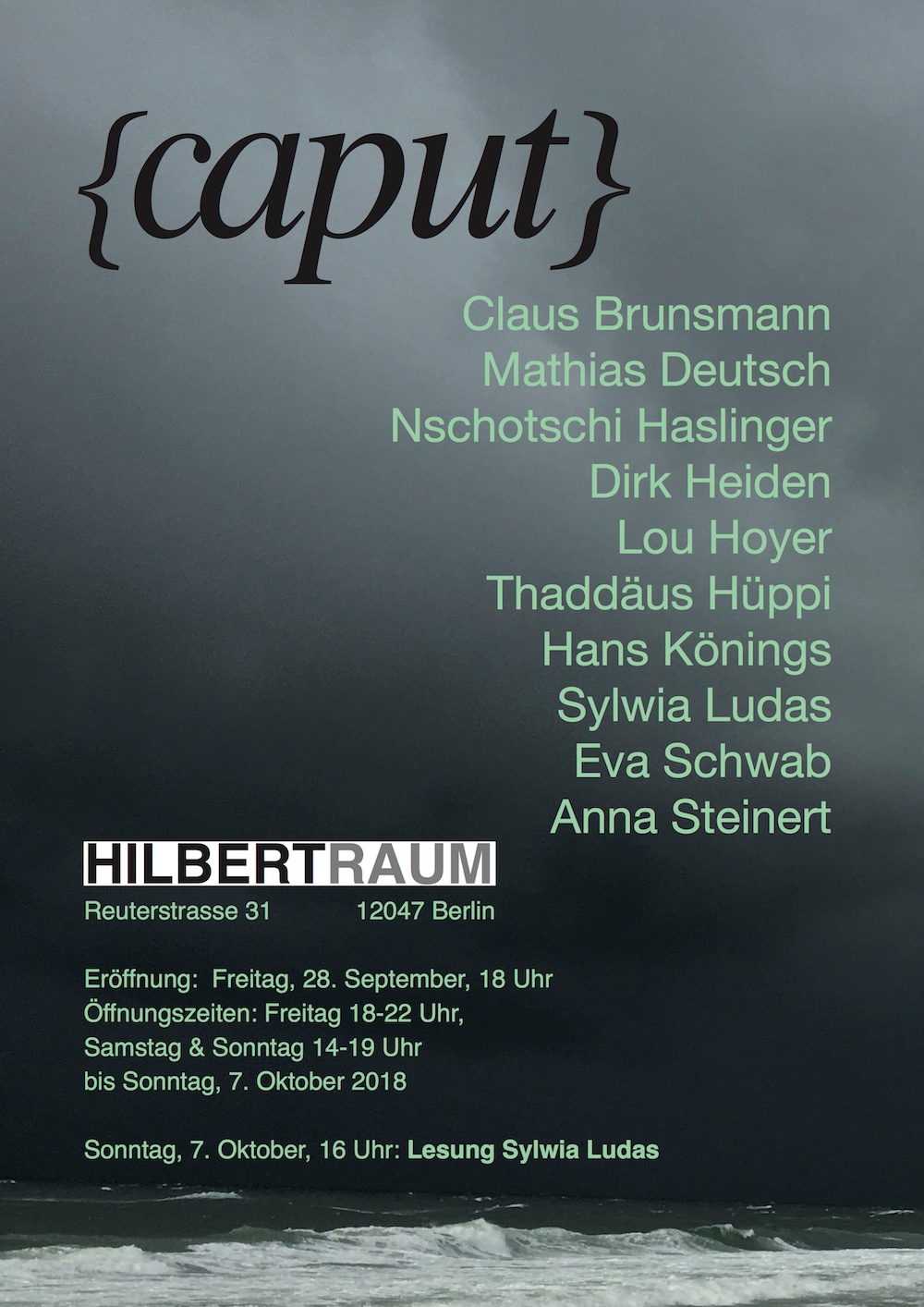 ***
(E) Einzelausstellung
(G) Ausstellungsbeteiligung
---
AUSSTELLUNGEN / EXHIBITIONS
2021
POINTS OF RESISTANCE, Zionskirche, Kleiner von Wiese / Momentum, (G)
(G)
2020
BEYOND ELYSIUM, Galerie KleinervonWiese, Berlin (G)
ELYSIUM, Galerie KleinervonWiese, Berlin, POSITIONS Berlin Art Fair 2020 (G)
JUNGE UNRAST, Claus Brunsmann und Eva Schwab, HILBERTRAUM, Berlin (G)

2019

BONUM ET MALUM, Kleiner von Wiese, Berlin (G)
SOJOURN, Artloft.berlin, Berlin (E)

2018

CAPUT, Hilbertraum, Berlin (G) )
FRANCIS GREENBURGER SELECTS: Claus Brunsmann, Margaret Evangeline, John Morra, and Sandi Slone, LAF Hudson, NY (G) )
50 ARTISTS AT 50 WEST, 50West, New York City (G)
DIE LANDCHAFT IN UNS, Schlachthaus FFA, Berlin (G) (E)
WE ALL LOVE ART, Schlachthaus FFA, Berlin (G)
APARTMENT 40C, 50West, New York (E)

2016

ART ASPEN 2016, Aspen, CO, Donghwa Ode Gallery, NJ (G)
ART HAMPTONS 2016, Bridgehampton, NY, Donghwa Ode Gallery, NJ (G)
& OR & ODER & O, Galerie Renate Kammer, Hamburg (G)

2015
ABUNDANCE, Donghwa Ode Gallery, NJ (G)
ART ASPEN 2015, Aspen, CO (G)
artOMI RESIDENCY, OMI International Arts Center, NY (G)
ADK (Andere Deutsche Kunst), Schlicht Barock Fine Arts, Feldbach, A (G)
DONAZIONE MARIO BERTOLINI, Museo del Novecento, Mailand, (Katalog) (G)
I AMSTERDAM YOU BERLIN, St. Johannes Evangelist-Kirche, Madeleine Altman + Claus Brunsmann, Petra Rietz Salon Galerie (G)
2014
KÜNSTLER DER GALERIE, Galerie Renate Kammer, Hamburg (G)
AFFORDABLE ARTFAIR, Galerie Renate Kammer, Hamburg (G)
MARILYN, AMERICAN ICON:
Telfair Museums Jepson Center, Savannah, GA (G)
Reading Public Museum, Reading, PA (G)
Fort Collins Museum of Art, Fort Collins, CO (G)
ABSTRAKTION – GESTIK – RHYTHMUS, Galerie Renate Kammer, Hamburg (G)
2013
AFFORDABLE ARTFAIR, Hamburg, Galerie Renate Kammer (G)
RECIPROCAL FABRICATION, Wanhe Academy, Jinan, China (G)
CLAUS BRUNSMANN | abstract painting, Petra Rietz Salon Galerie, Berlin (E)
2012
AFFORDABLE ARTFAIR 2012, Hamburg Messe, Hamburg (G)
DISTORTED MEMORIES OF NATURE - Galerie Renate Kammer, Hamburg (E)
MARILYN IN THE ARTS, The National Film Museum, São Paulo, Brazil (G)

2011

CONTEMPORARY ART FAIR, Berlin Section, Istanbul (G)
SALONDERGEGENWART, Hamburg (G)
CLAUS BRUNSMANN, Petra Rietz Salon Galerie, Berlin (E)
MARILYN IN THE ARTS, Kreta, Griechenland (G)

2010

NEUE KATARAKT BILDER , Studio Brunnenstraße, Berlin (E)
2009

IDOLE UNTOTE WIEDERGÄNGER, Schackow, Hamburg (E)
MARILYN IN THE ARTS, Schloss Meersburg, Meersburg (G)

2008

LIONS IN MY OWN GARDEN, Ausstellungsraum Löwenstraße, Hamburg (E)
CLAUS BRUNSMANN, Villa Van Delden, Ahaus (E)
PREVIEW, Studio Brunnenstraße, Berlin (E)
2007

RISE, Atelierfrankfurt, Frankfurt a.M. (G)
CLAUS BRUNSMANN, Galleria Salvatore + Caroline Ala, Milano (E)
DER GOLDENE SCHNITT, Gloria-Halle, Düsseldorf (G)
APRIL SKIES, Atelier Martina Schumacher, Berlin (G)
CORSO INDEPENDENZA, Winklhofer-Bianchini, Düsseldorf (E)
2006
ARTISSIMA, Art Fair, Galleria Salvatore + Caroline Ala, Milano, Turin (G)
2005
ARTE FIEREA, Galleria Salvatore + Caroline Ala, Milano, Bologna (G)
2003 - 2004
UNTERWEGS NACH PROLIFE, Galleria Salvatore + Caroline Ala, Milano (E)
2000
CLAUS BRUNSMANN, Galleria Salvatore + Caroline Ala, Milano (E)
1998
CLAUS BRUNSMANN, Galleria Salvatore + Caroline Ala, Milano (E)
1997
MEISTERSCHULE , Galleria Salvatore + Caroline Ala, Milano (G)
CLAUS BRUNSMANN, Villa Van Delden, Ahaus (E)
15+15, Capitale della Cultura Europea 1997, Thessaloniki, Greece (G)
KLASSE KOUNELLIS, Museo di Arte Moderna, Belgrad (G)
VIERTER STOCK, Claus Brunsmann & Eva Schwab, Johanneskirche, Düsseldorf (G)
1996
KLASSE KOUNELLIS, Galerie der Kunstakademie von Den Haag , Niederlande (G)
FIELD, Künstlerforum, Bonn (G)
Bibliography / Bibliographie
2015
LA DONAZIONE BIANCA E MARIO BERTOLINI, Museo del Novecento, Mailand 2015
2012
DISTORTED MEMORIES OF NATURE, Kerber Verlag, Hamburg und Berlin 2012
2011
SALONDERGEGENWART, Kerber Verlag, Hamburg und Berlin 2011
2007
RISE, Claus Brunsmann, Eva Schwab, Eduard Winklhofer.
Katalog zur Ausstellung im atelierfrankfurt, Frankfurt a.M. 2007

DER GOLDENE SCHNITT, Claus Brunsmann, Eduard Winklhofer, Düsseldorf 2007
Katalog zur Ausstellung in der Gloria-Halle Düsseldorf, Düsseldorf 2007
2000
CLAUS BRUNSMANN, Text: Heinz-Norbert Jocks
Katalog zur Ausstellung, Galleria Salvatore + Caroline Ala, Milano, Mailand 2000
1997
MEISTERSCHULE , Autoren: Marco Meneguzzo u. Angela Vettese,
Katalog zur Ausstellung, Galleria Salvatore + Caroline Ala, Ed. Charta, Mailand 1997

CLAUS BRUNSMANN, Katalog zur Ausstellung, Villa Van Delden, Ahaus 1997

15 & 15, Katalog zur Ausstellung , Thessaloniki, Athen 1997

STUDENTEN DER KUNSTAKADEMIE DÜSSELDORF IM MUSEUM FÜR MODERNE KUNST, Belgrad 1997